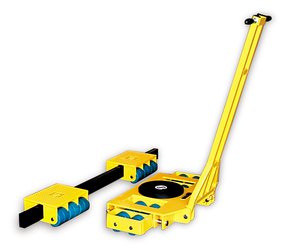 Heavy Duty Nylon Wheeled Skates

Our high quality machine moving skates will help put your heavy and awkward loads into motion. The steering turntable gives excellent manoeuverability in tight corners. Nylon skates should only be used on clean smooth surfaces.
Features include: special composite wheel equipment, steerman's three point Loading system and a unique turntable design allowing for greater impact resistance.
HIRE THIS PRODUCT