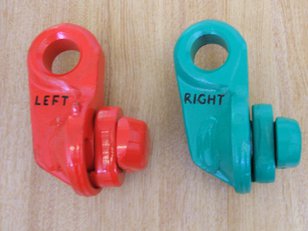 Preston Shoes

The Preston Shoe container lifting lugs are used for handling containers where there is a need to bottom lift.
They come as a set of four lugs which are identified as left and right-hand set.
Safe Working Load for a set of four is either 34 Tonne or 48 Tonne.
The Preston Shoe can be used to top lift containers.
HIRE THIS PRODUCT